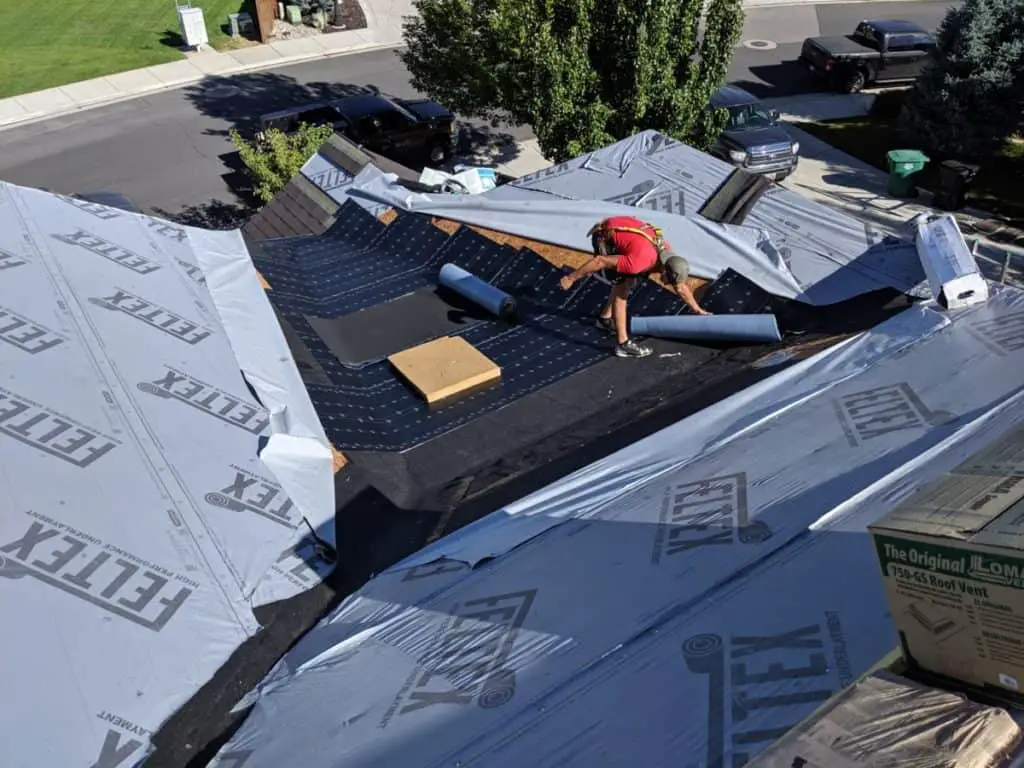 Some say hard work pays off but maybe others would argue otherwise. Roofing can be a great and fulfilling career but there are disadvantages just like any other job.
If you're trying to decide whether roofing is the career for you, you may want to look at both sides of the coin and determine the reasons why roofing could be a good career, and why it might not be. Below are the potential reasons why it may not be for you.
Why Roofing May Not Be a Good Career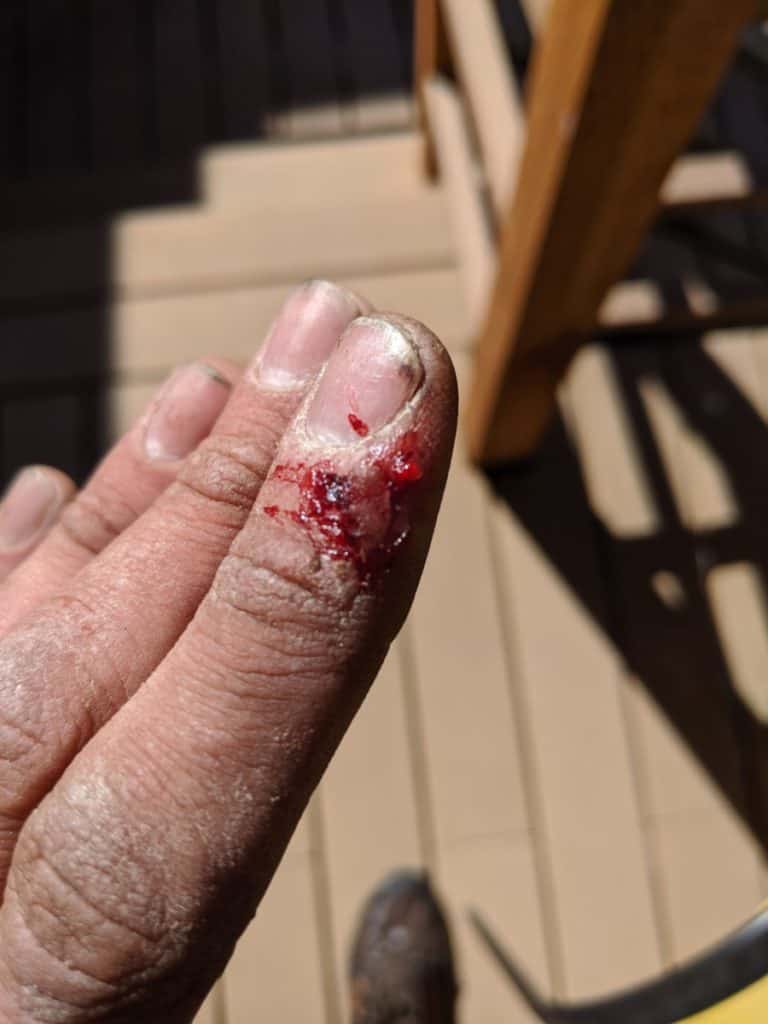 Accidents are common. The number of accidents experienced by roofers isn't to be ignored. In fact, there are even some who lose their lives due to these accidents. You could be falling from roofs or maybe have debris fall on you. Whatever the case, it's not exactly a safe everyday career.
The money isn't always certain. Now, this may depend on a lot of factors. Your company, your clients, your expenses, and your location, could all play a role as to whether you'll be making a lot of money or just enough for your basic expenses. If you plan to be a roofer for the money alone, you may want to reconsider. If you own you start your own roofing company you have the potential to make more money but that requires you to run a successful company.
Retirement funds could be a concern. Because you could be earning just enough for your basic expenses, there isn't a lot of room for retirement funds and other investments. Other businesses could make you an exponential amount of income but being a roofer is a blue-collar job where you don't get paid if you got no clients.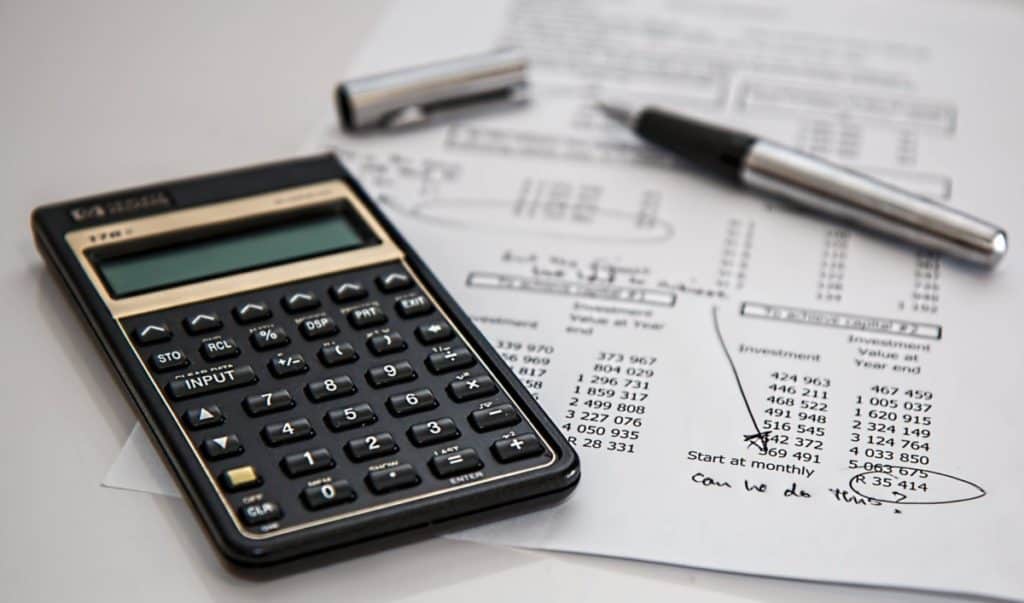 You'll be working in extreme conditions. It's always ideal to be working under good weather but that's not always the case being a roofer. The client's needs can't be scheduled or predicted, especially during extreme weather where your services could be needed most. Learning how to work in the cold or the heat while other people get to enjoy the comfortable indoors is something you'll have to get used to.
It's a physically demanding job. This can be a good thing and a bad thing. The good thing is you can get a workout done but the bad thing is that it can be extremely tiring. Unlike traditional office work where you'll likely be sitting all day, a roofing job will demand you your strength moving up and down roofs and carrying and using heavy tools and materials.
Your skills will only be centered on roofing. Career growth in other fields enables you to learn multiple skills which can be possibly used in a variety of fields. Digital and analytical skills, for example, are flexible skills that can be applied in any job. Being a roofer could mean you'll only be learning the hard skills applicable to such or you'll be limited only in a similar industry.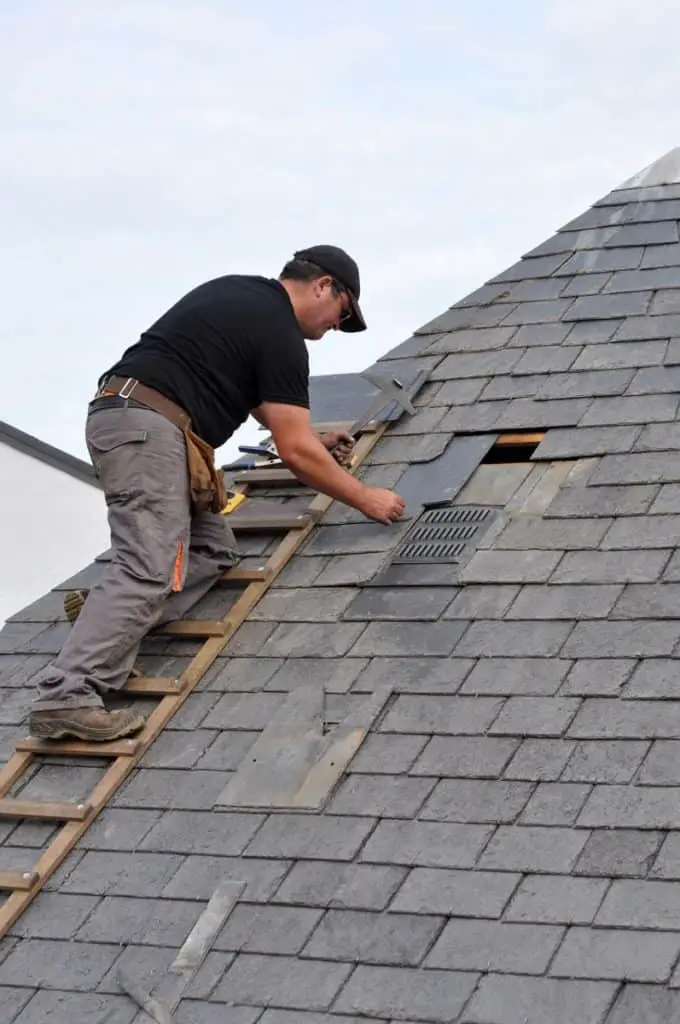 You could be working with demanding clients. It's always ideal to have clients that are easy to work with and have good communication skills as you would have, but that is not always the case. One of the main challenges of having a client-centered job is that some of them are demanding which could create friction in the business and in your workflow. It wouldn't then be a job you'd look forward to when you wake up in the morning.
You may not get much family time. If you're a roofer, then the "call time" isn't always in your hands, especially during emergency work. By having to work on-call or even on the weekends, you'll be losing some valuable family time and other relaxation time for yourself. It could also be trickier to schedule other personal things on your plate. One way to mitigate this for those of you who own your own company would be to use an answering service.
You can't work remotely. Some careers which only require a computer and an internet for the employee to perform can now enjoy the luxury of working from home. This, however, is not the case for roofers. Because the work is hands-on, there really is no way to be able to work remotely.
It's the toughest contractor job. A survey by CraftJack, a lead-generation service, reveals that roofing is the toughest contractor job in the United States, both according to contractors and consumers. According to both, it is the industry that's most physically demanding next to demolition workers.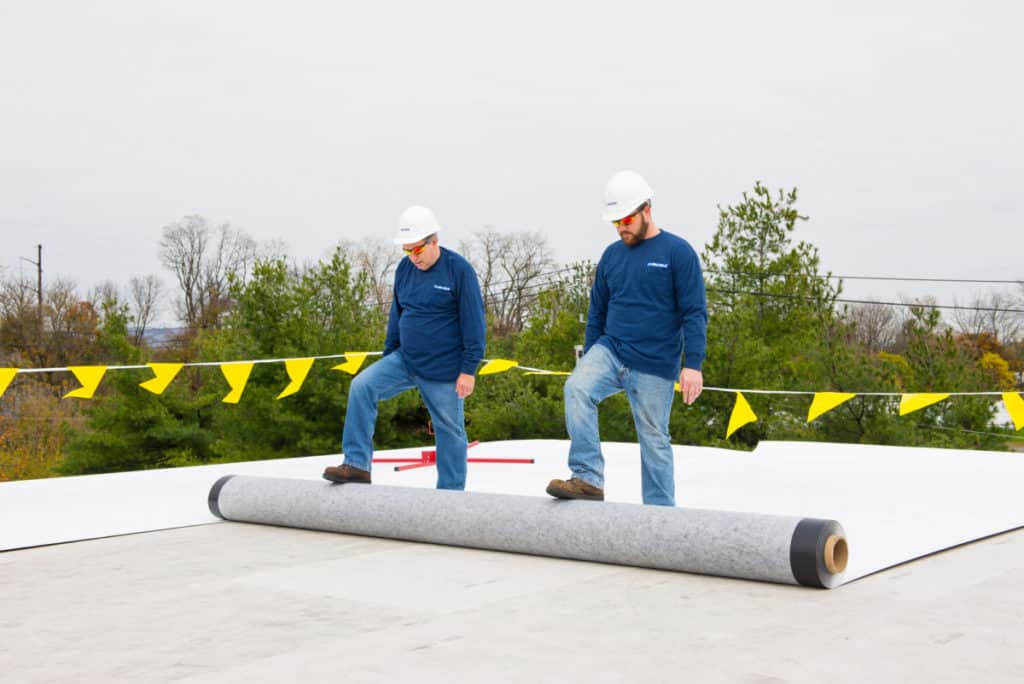 Most go out of business within 5 years. If you're in it for the long term, you'll probably want to know that a lot of the roofing businesses fail in the early years. According to Small Business Administration (SBA), 80% of them fail within the first 2 years and then 96% end up out of business in 5. On a good note, companies that provide great work and good customer service get past the 5-year threshold.
There could be seasonal work only. In the roofing industry, there are slow seasons. These are usually the fall and winter seasons due to the extreme climate which poses hazards. The materials you'll also work with should be installed in ideal weather if they are to be placed properly. Because of these factors, your work may be seasonal. You may want to have some additional service during these seasons to sustain the business. Or you might be able to find another seasonal job that is only during the off-season of roofing. Here is an article about some ideas for other work you could do during the off-season.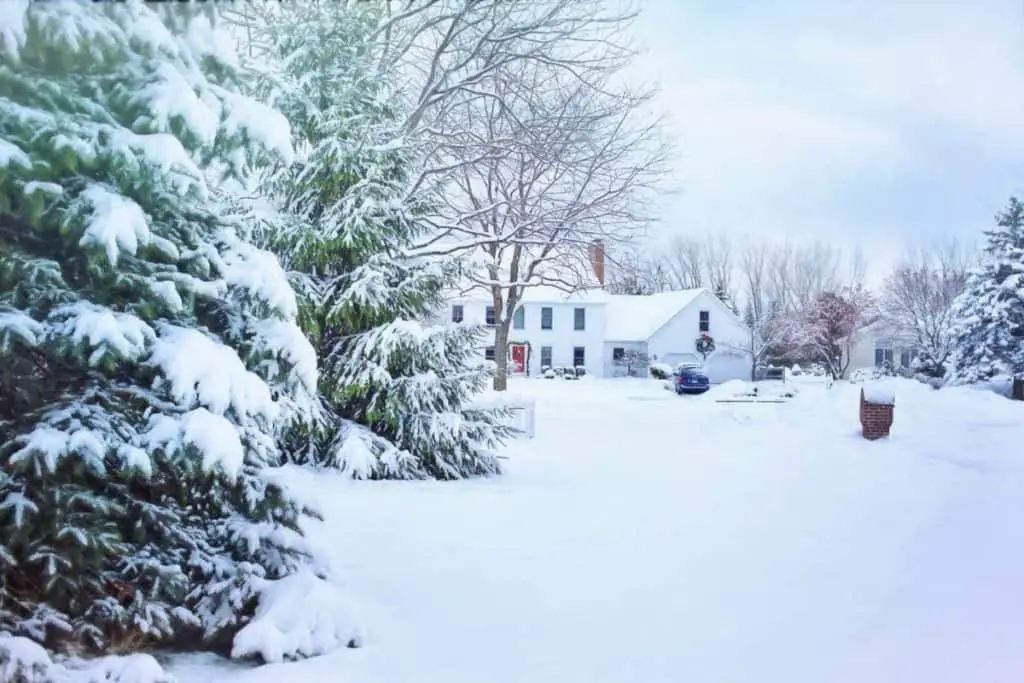 Some end up having long-term health issues. Serious back pains and spine problems are some of the health issues you could get being a roofer. Because it is a physically demanding job, the physical burden that comes with it is nothing minor. Not to mention, if the pay isn't that good from where you work, the need to invest in health insurance could be a challenge. Some other potential areas of injury are a risk of skin cancer if you don't have skin protection. Click here to see my recommended gear for roofing.
It could be difficult to switch fields. Despite the limits and disadvantages, switching fields may not be easier. The skills you'll be enhancing on the job are hard skills for roofing or construction which means it will be harder for you if you'll be applying for jobs that require others such as computer and analytical skills.
The risks may not always be worth the rewards. When you summarize all the disadvantages, it's basically hard work that pays fairly – not well. If you put your health at risk without the luxury of excess money, you may end up questioning if it is ideal for a career in the first place.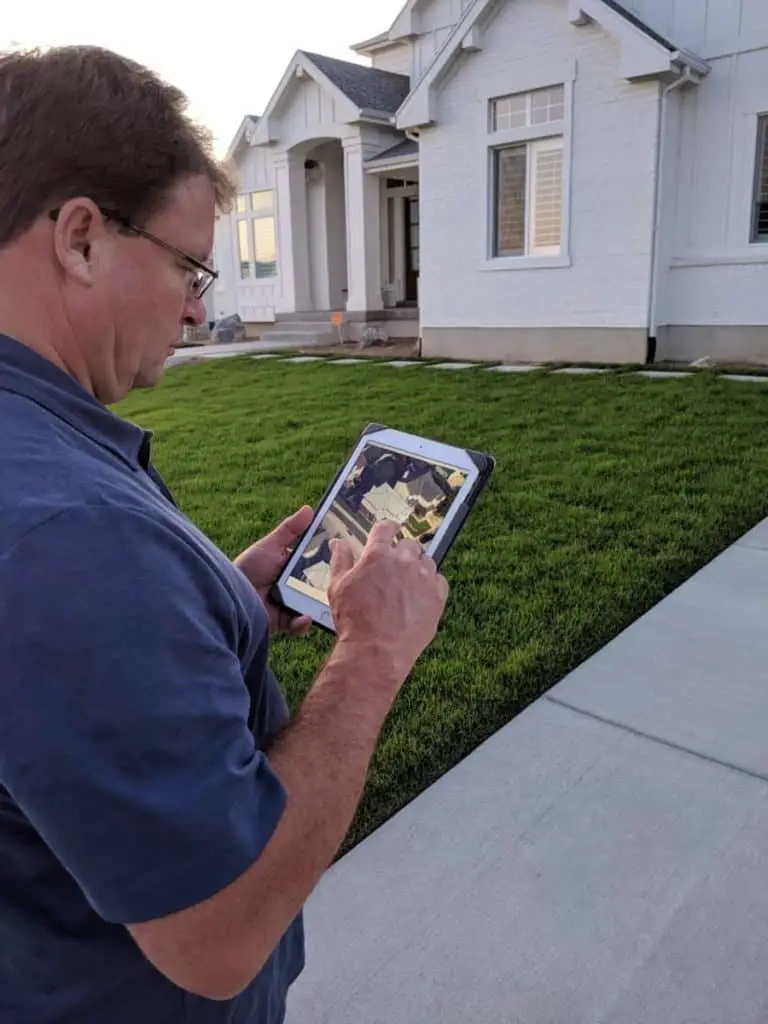 Being a roofer can still be a fulfilling path to take even if you take into consideration all of these disadvantages. If you've read the advantages and still prefer not to pursue the career, then that's okay. It could prove to be a satisfying one if you're someone who likes an output-based, outdoor career path but it's not an easy decision if we put health and safety in the equation.
If you still want to pursue a roofing career but wonder how to make it worth it, you just have to list down your sets of priorities and take note of possible solutions if some of them are not met.
For example, because working as a roofer can lead to seasonal work, you could think about potential side hustles for you or for your business to compensate for the loss of profit. Understanding how to make ends meet could mean that this is still a good career path.
It takes time to become a roofer. It takes years of training that's about three to four years, and a lot of physical hard work and dealing with the uncontrolled environment. If you don't have the necessary hard and soft skills to deal with the materials and clients respectively, you'll really be in it for the challenge. The truth is that it requires hard work, and it doesn't always pay off.
By choosing to start your own roofing contracting business, however, you present yourself with more challenges but if you're just starting out as an employee, then you'll have many opportunities for growth. There are more risks for the former while it could be a safer road for the latter. It's a job that does not bring fast money, and most definitely not fame. It doesn't improve social standing and is only fulfilling if you truly enjoy the work itself.
Is Roofing Hard to Learn?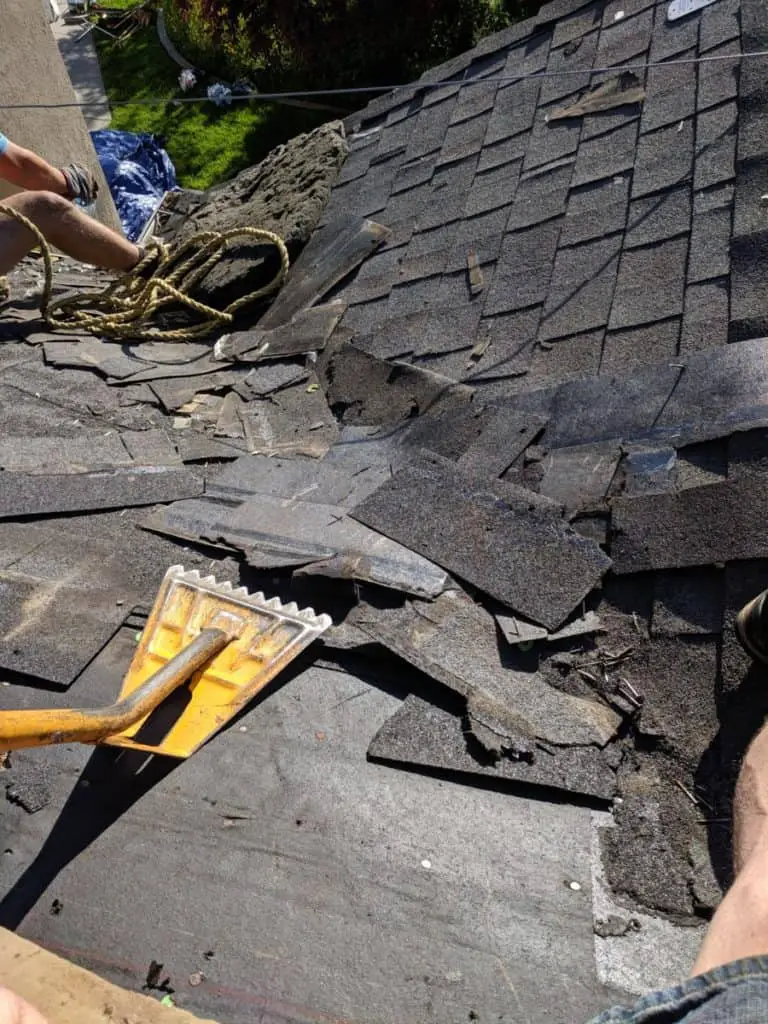 That really depends on the complexity of the project. For simpler ones such as shingling a shed, it could be easy to learn. For more complex roofing design, could be more technical and therefore more challenging.
Whatever project you have to deal with, there are different ways for you to develop more skills and be more confident and capable as a roofer. You can practice on-the-job training, take roofing classes, and maybe even teach yourself through your own research.
Some techniques only apply to specific situations and so by gaining more actual experience, you also gain the knowledge that can make you a better roofer. There are some companies you could apply to that will help you learn the basics. If you choose to teach yourself, however, there are different online step-by-step guides you can read and study. There are also different classes available by different companies such as GAF, CertainTeed, and Carlisle.
Responsibilities of a Roofer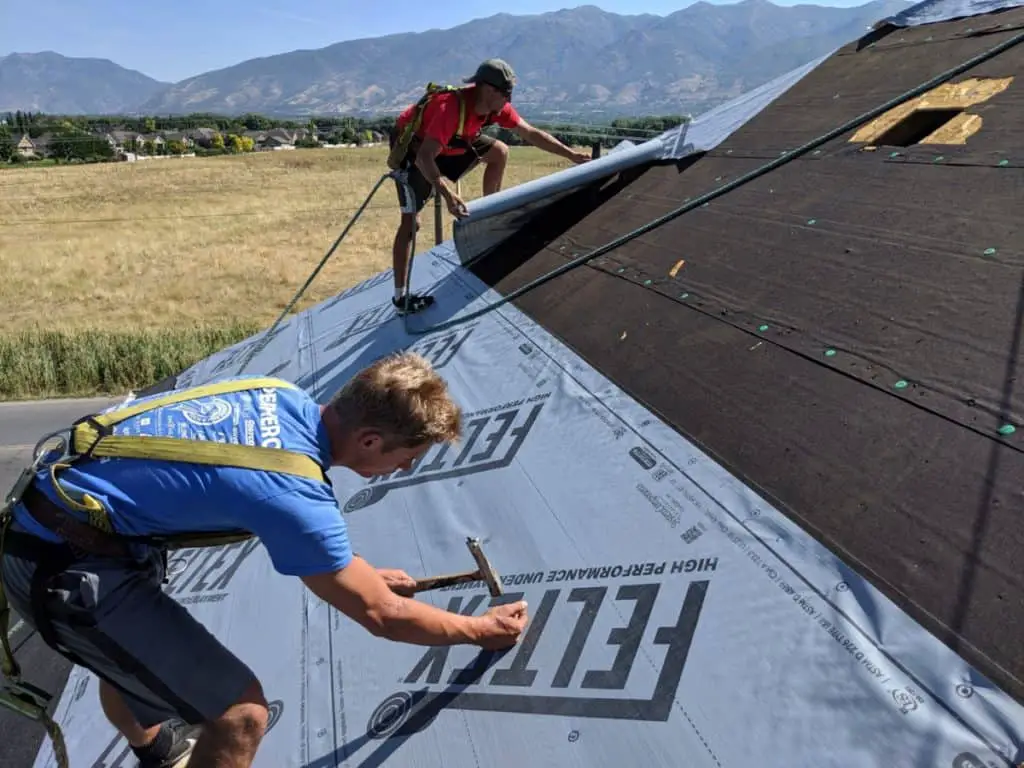 There's a huge scope of work for roofers and if you prefer not to handle some of them, it could mean you should look for other job options. Because roofers work with a variety of roofing shapes and materials, below are what you could expect as part of the career:
Inspection of basic and special roof types for problems and providing solutions for them
Replacement of damaged or rotten roof truss
Installation of vapor barriers and insulation
Installation of roofing materials
Alteration of materials for vents, chimneys, and walls
Understanding the work you could expect can help you decide whether or not you should consider being a roofer. It's a hands-on job that requires your strength in combination with your attention to detail. If you're skilled in these areas, then the job could be easier for you.
Related Questions
Are roofers well paid? According to the Bureau of Labor Statistics (BLS), roofers make an average of $22.03 per hour or about $45,820 per year. The highest-paid among them earn about $34 per hour or about $70,920 per year. The lowest, on the other hand, earn about $12.76 per hour or $26.540 per year.
Does roofing make you strong? Roofing can make you strong because it serves to be a good exercise for you. As a roofer, you can expect to lift 50-80 lbs. of materials frequently due to the shingles' weight. What's more, is that sometimes you will be carrying those up and down the roofs. It can be a really physically demanding job.
Is a roofer a trade? Yes, roofing is a trade, and being a roofer makes you a tradesperson. It requires you to have skilled training in order to perform well and grow your business or career. Unlike other traditional career paths, your learning will most probably evolve on the job. In terms of security, roofs will always need maintenance so there will always be a demand. In terms of opportunities, it is still an ever-growing industry.
What do roofers do? As the name suggests, roofers perform all kinds of roofing works from installing shingles and roofing materials to performing treatment for weatherproofing or waterproofing. They perform and oversee the installation and monitoring of all the processes of roofing in residential and commercial buildings.